Thank the heavens that NaNoWriMo 2020 kicked off on a Sunday.
More often than not, I end up working Sundays as well but apart from an hour's worth of work on a client project, I had nearly all day free yesterday.
It wasn't a smooth-sailing start, I'll admit. My original plan had been to wake up early in the morning and get to writing after a relaxing yoga session. But I ended up sleeping over my 7:00 alarm (the one time it ever happened this year!) and bolted out of bed at 10:30, bewildered.
This was not the kick-off to November 1st I had planned but a part of me was glad to have caught up on some quality sleep. Perhaps, that was a blessing in disguise too, cause when I finally sat down to get some writing done, I absolutely could not stop.
It was like the drive I had been searching for several months poured itself into that one moment. My fingers flew across the keyboard and words, scenes, and my characters materialized on the screen in front of me.
Granted, most of what I wrote was absolute rubbish and won't be worked into the final draft. A lot of it was more for me to get familiar with my story again than for the end reader. But it felt exhilarating, therapeutic even.
Time passed but my motivation grew. I kept writing till my wrists ached for release. I'd treat myself to a quick 15-minute break then jump back into it. In the middle, when some family commitments popped up that called for time away from my screen, I kept writing on my phone.
How some authors have penned their novels entirely on their mobile devices is beyond me because for me, it was a true test of patience. The number of typos and incorrect AutoCorrect fixes took up more of my time than the actual writing. But it didn't matter – as long as I was still writing.
I sat back when I got to a scene that left me excited to pick up from on Day 2. Glancing at my word count made my eyes boggle.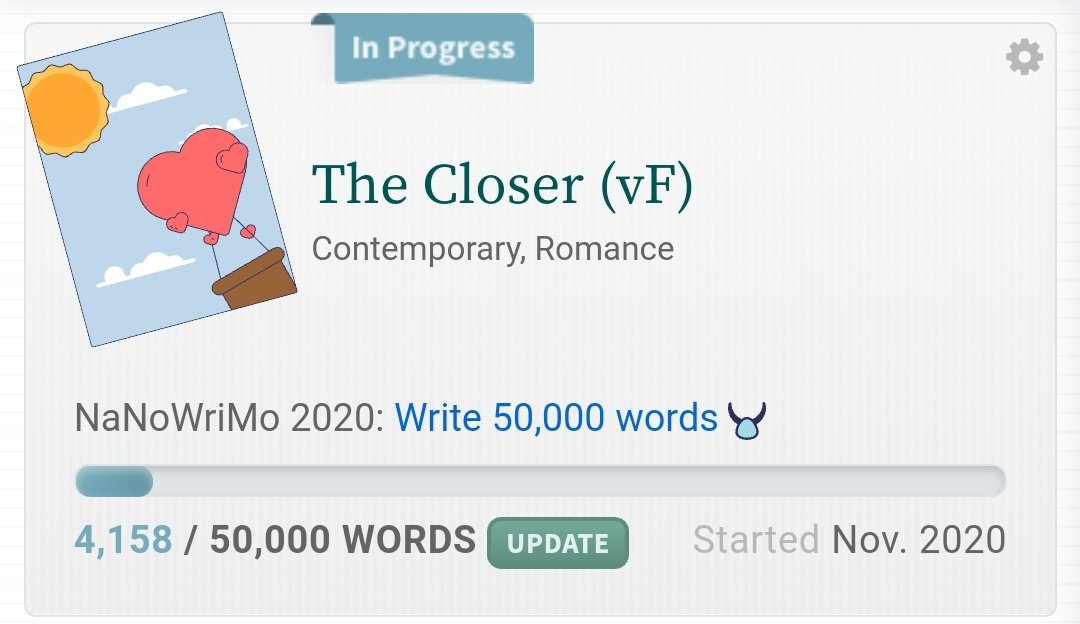 I was way ahead of my daily word count target. I even had a word count buffer in case I chose not to write a day. It definitely comes in handy for when duty calls!
But excess word count is not a safety net I want to rely on. Despite how busy things get over the coming week, be it work projects or family affairs, I'm going to try my best to clock in those 1700 words a day.
Sudden bursts of productivity like yesterday's are awesome but I'm aiming more for overall consistency than excitement-fuelled blocks of writing.
Here's to hoping I make it!